BlanQuil™ Quilted Weighted Blanket With Removable Cover
BlanQuil™ Quilted Weighted Blanket With Removable Cover
Part Weighted Blanket. Part Quilt. Pure Comfort.
The impossibly soft BlanQuil provides a calming, soothing sensation that can help you feel more relaxed and get a restful night's sleep. Crafted from plush microfiber and eco-friendly glass beads, our 20 lb blanket is the ideal weight for adults experiencing anxiety or those who want to enjoy a calming, comforting embrace as they relax and unwind from the day.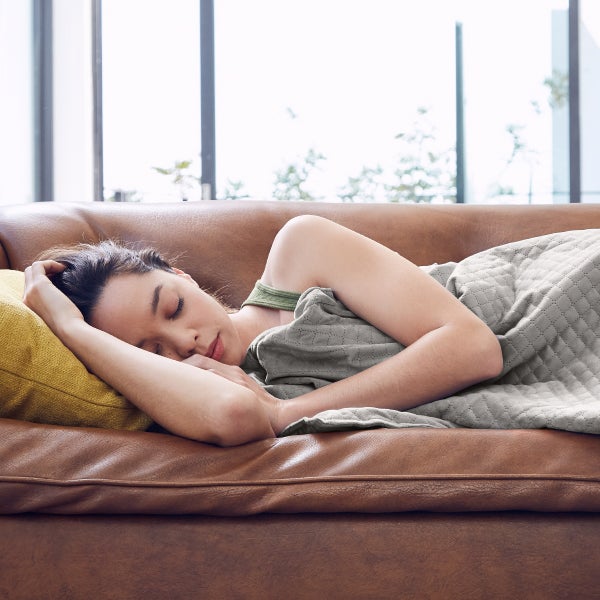 Deep Pressure Therapy
At 8% – 15% of your body weight, BlanQuil helps relax the nervous system by simulating the feeling of being held or hugged.
Reduce Your Anxiety
Studies show the calming effect of weighted blankets can increase serotonin (happiness) while decreasing cortisol (stress).
Keep Your Cool
Breathable materials and a removable cover allow you to sleep cool without losing any of the benefits of the best weighted blanket.
Increase Your Sleep
Stimulates pressure points on the body to maximize your relaxation and help improve your sleep.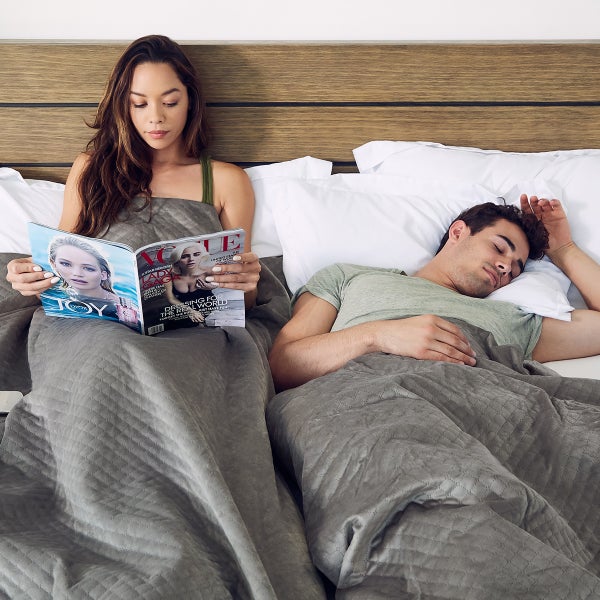 Features
Perfect size and comforting weight mimics the feeling of being held for one cozy adult, helping to lift mood and lower stress
Applies "deep pressure therapy" to helps relax the nervous system and improve your sleep
Weighted by glass beads which are durable, non-toxic, eco, kid & pet-friendly
Sleeps cool in summer months thanks to the removable, machine washable cover
ensions
BLANKET DIMENSIONS47in x 74in x 1in
WEIGHT20 lbs
Details
MATERIALSQuilted Cover:
Color: Grey
Outer: 100% Polyester Velvet
Lining: 100% Polyester
Fill: 100% Polyester Batting
Inner Blanket:
Cover: 100% Cotton
Filling: Silicon Dioxide Beads
Sorry no more offers available